Travelers from the United States can apply for a 10-year visa to India. If they plan to travel to India more than once in that time period, it may be worthwhile to get this kind of visa instead of an eVisa. While it does take longer to obtain a 10-year India visa, having one takes the hassle out of future travel plans.
How to get a 10-Year India Visa for US Citizens 
In order to obtain a 10-year India visa, us citizens will need to gather the following documentation:
A completed India visa application form (this can be done at an Indian Mission).
A valid passport, with at least 6 months of validity left and 2 completely blank pages.
Proof of their plan to travel to India. This should be computer-generated.
Proof of residency in the United States. They can use a color-copy of a driver's license or a recent bill.
A recent passport-sized photo clearly showing the front of the applicant's face.
Travelers applying for this visa will also need to pay the India travel visa fee before they can submit their application.
Applicants will need to submit their documentation via mail to the Indian consulate that has jurisdiction over the state or area where they live. They may need to have an in-person meeting before the visa can be granted. The processing time for their visa depends on the jurisdiction in which they live, and applicants are welcome to contact the appropriate consulate to ask how long it will take.
Facts About the 10-Year Visa 
There are a few things that all travelers should know about the 10-year India visa before they decide whether it is the best option for them.
The 10-year India visa for us citizens is only good for tourists. People traveling for business or other purposes will need to obtain a different visa with a different validity period attached to it.
The 10-year India visa is valid for 10 years from the date it is issued, not for 10 years from the date on which it is first used.
Travelers with a 10-year India visa can stay in the country for up to 6 months at a time.
Travelers with this visa need to wait at least 2 months between visits to India.
It is essential for the traveler to have their visa to India before they try to enter the country. India no longer offers visas on arrival except in a few, very specific, circumstances.
The name on the application for a 10-year visa to India, as well as other relevant information, must exactly match what is on the traveler's passport. Mistakes made here will require submitting another application and paying the application fee again.
For travelers who love India and plan to return more than once in any 10-year period, this visa saves time and money. Getting a 10-year visa to India can take a couple of weeks, but it is worthwhile when visitors can enter the country as often as they want to.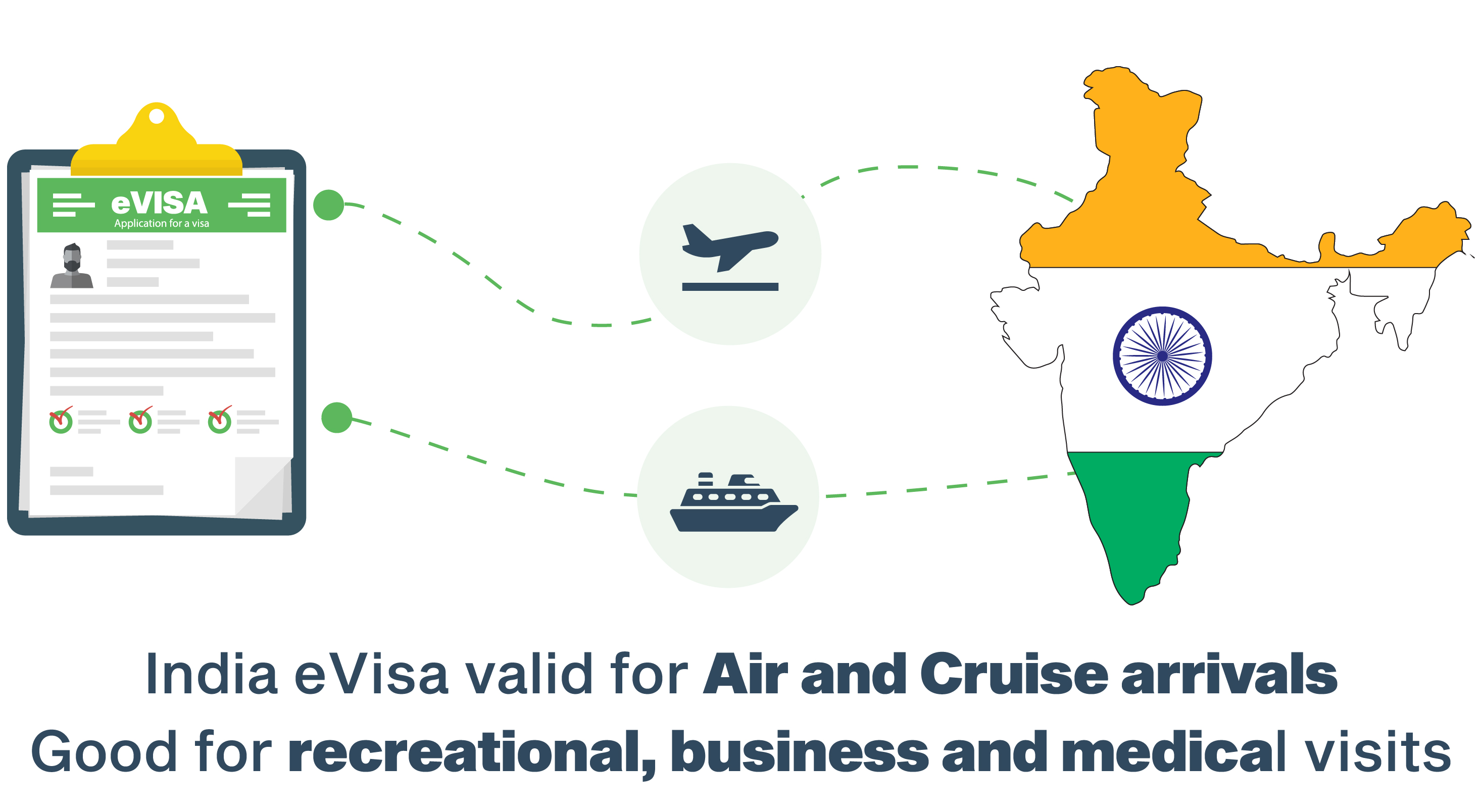 Other Available Indian Visa Options
Globe trotters and tourists from across the globe opt for a tourist visa so that they can enjoy the beauty of India in its purest form. There are also people who visit this Asian country to enjoy medical tourism that is in trend these days. No matter what your taste is, this is a destination that will embrace you with open arms once you arrive. Apart from the 10-Year Indian Visa, tourists from the United States can also check out and choose one of the other visa options listed below:
5-Year India Visa
This type of visa is ideal for people who are only interested in tourism in India. The best part about this type of visa is that it allows multiple entries. However, each entry with this visa is for a stay of a maximum of 60 days.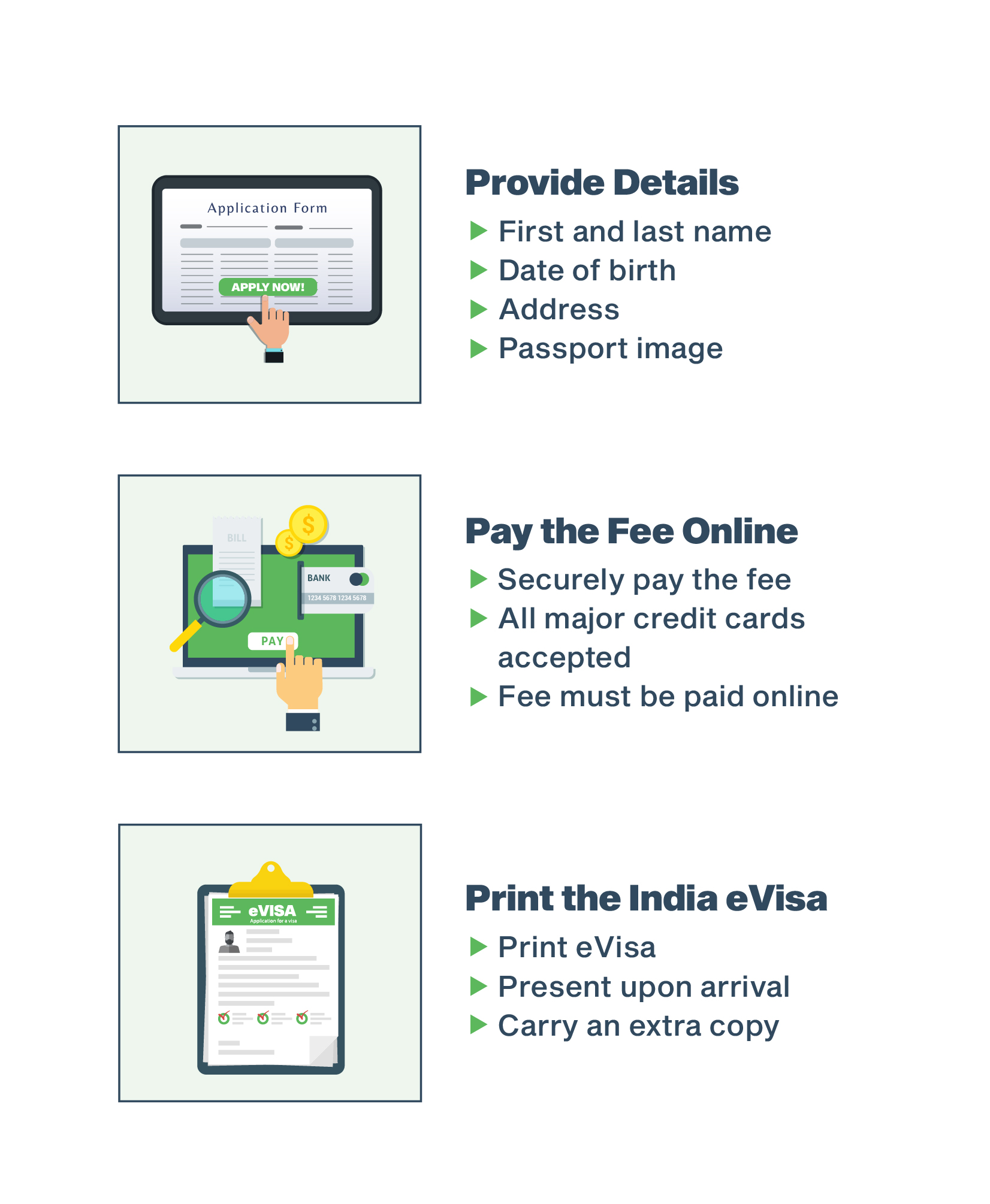 1-Year India Visa 
This is a visa type that allows people to enjoy tourism, business and medical visits within India. For tourism, the stay is for a maximum of 60 days (multiple entries). For business, a person can stay for a maximum of 180 days (multiple entries). For medical visits, the stay is a maximum of 60 days (3 entries). 
30-Day India Visa 
Through this form of visa, applicants can enjoy tourism-related activities for a maximum of 30 days (2 entries allowed).